Planning in Progress
P2P Monitoring
passive P2P network attack and anomaly monitoring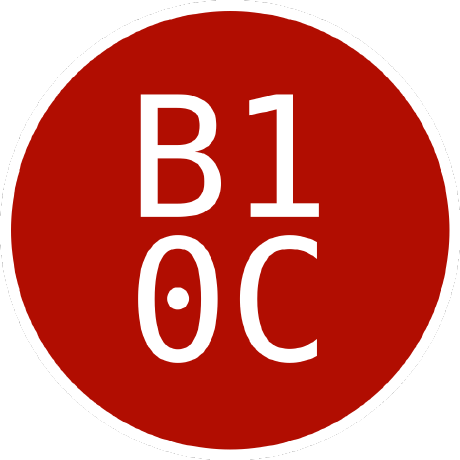 0xB10C
(supported by a Brink grant 🎉)

CoreDev 2022
Between July 8 and 13, 2021:

vasild, mzumsande, sipa noticed peers triggering the rate limiter during review
sipa raised the question if this could be related to the bitcointalk post
August 02, 2021:

DSN Research Group (KIT) running Bitcoin Network Monitor noticed this too.

Report: Estimating the Peer Degree of Reachable Peers in the Bitcoin P2P Network
Active monitoring crashed: couldn't keep up connecting to the fake IPs
Addresses "distributed uniformly over the IPv4 address space" (including reserved blocks)
addr message last connected timestamp "up to nine minutes into the future"
An attacker might use this to infer topology of the network:

number of peers of a node
other interfaces a node is listening on (IPv6, Onion, ...)
addr flooding only detected by coincidence (?)
P2P monitoring
passive monitoring with honeypot nodes
goal: detecting and alerting on

anomalies
issues with master or RCs
attacks

flow: detect → maybe analyze → maybe react
dashboard with access for Core Devs?
historical data recording and data sharing
use anomaly detection methods?
What to monitor?
P2P messages: inbound and outbound
Addrman: changes to tried and new tables
Connections: opened, closed, peer evictions
Invalid blocks and transactions (e.g., orphan tx)
DoS metrics: UTXO cache uncaches, ...
...
Out of scope:
forks, reorgs, mempool weather
How to monitor?
primarly, via USDT tracepoints

semi-stable interface to Bitcoin Core internals
P2P message tracepoints exist, others are WIP/missing

don't disclose IP addresses of honeypot nodes
nodes in different data-centers / hosted by different orgs
nodes on different networks (non-IP, e.g., Tor, might see more attacks)
different features enabled on different nodes, e.g., BIP158 block filters
Dissecting P2P messages
addr: time, services, IP, port (addrv2 similar)
reject: message, reason, extra data
...
Design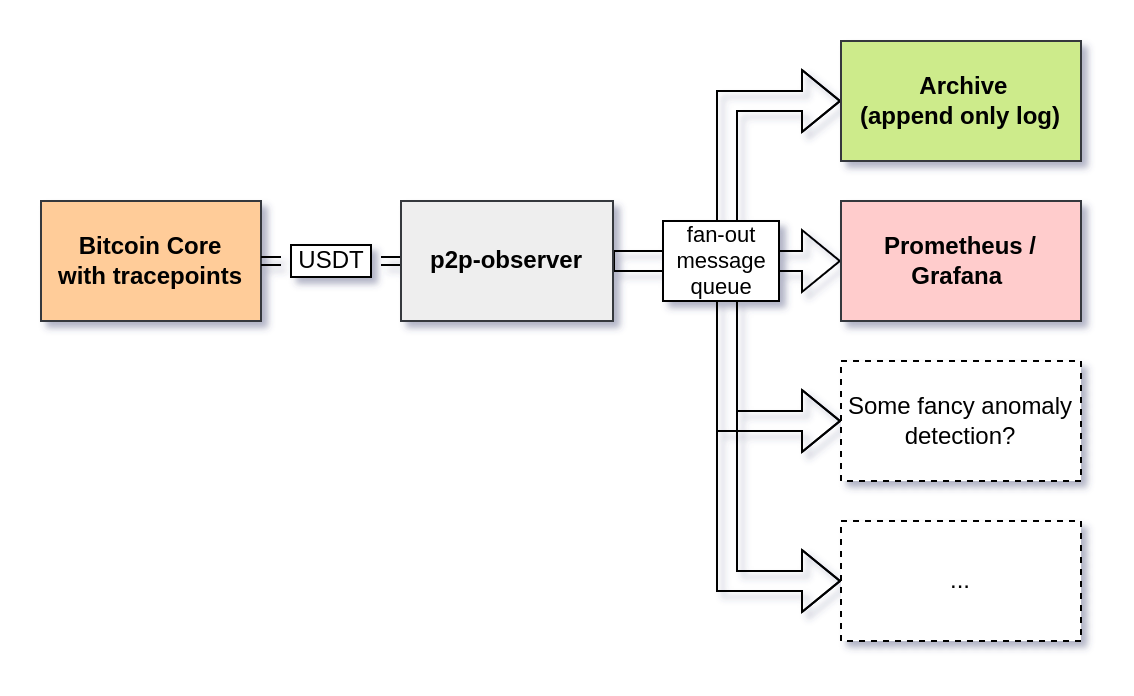 bitcoind-observer